"Your film blew me away. It was spot on, and I loved it while sobbing through half of it. Your film is so professionally done, so hard hitting, so scientifically well researched. It is a primer for people to organize around, who find that their towns are being stolen and their children"s health compromised. You guys did an amazing job of depicting this civil war within our country."
~Liberty Godshall
Groundswell Rising, Protecting Our Children's Air and Water brings us into the lives of people from all walks of life and all sides of the political spectrum who are dedicating themselves to resisting, slowing down or stopping fracking.
We meet parents, scientists, artists, teachers, clergy, community organizers and business leaders who are convinced that this unproven form of gas extraction is a serious health and environmental risk. Driven by a deep moral conviction, we see how they are standing up to one of the world's most powerful industries.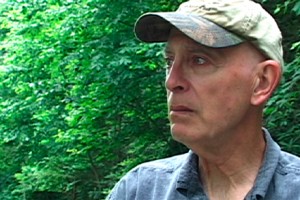 The resistance to fracking is seen as part of a growing movement towards dealing with the climate crises and making the transition to sustainable energy.
Some of the leaders featured in Groundswell Rising:
Sandra Steingraber
Craig Stevens
Tony Ingraffea
Mark Ruffalo
James Browning
Deborah Goldberg
Tracy Carluccio
Maya Rossum
Marie McRae
Ellen Harrison
Walter Tsou
Raina Rippel
Bill McKibben
Mark Jacobson
Vera Scroggins
Robert Howarth
Bob Edgar
The film shows how an industry rich with political connections managed to slip into a position of almost untouchable power and how at-risk communities have come together to fight back.
Groundswell Rising is a story told by those who are living it, with honesty, passion and a sincere desire to protect our children and the world we leave them.
Show Groundswell Rising, then get together to figure out your next best action—this energizing film will help it happen! "
—Tracy Carluccio, Deputy Director, Delaware Riverkeeper Network.
"Groundswell Rising generates much needed discussion as we are forced to grapple with an insatiable appetite for energy. We are happy to have the opportunity to distribute this timely and important film."
—John Hoskyns-Abrahall, President, Bullfrog Films